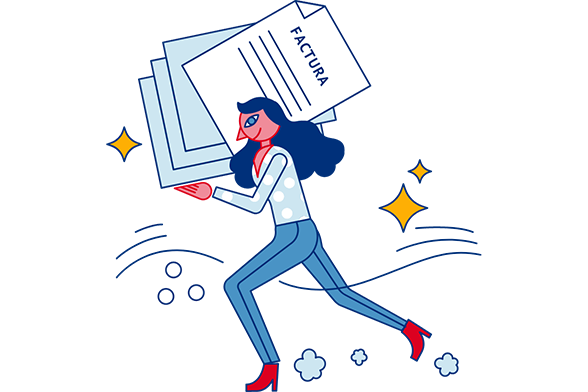 Get up to 750,000 lei for your company
How this product helps you
Advantages
mYou get your money faster, before the scan.
mYou can make other payments to suppliers, from which you can receive discounts
mYou can run this money for other orders or purchases
mYou have better collection and debt management through the bank
mWe do not ask you for collateral (cars or real estate)
Good to know
Invoices must be on time, i.e. they are not on maturity
It's a self-repayable facility
Covers up to 100% of the value of the invoices presented, if the invoices are paid with a promissory note
And up to 90% if the invoices are paid with a payment order
I want credit
Minimum conditions for granting
Your company must:
It is not forbidden to issue bank checks
There are no delays in loans in the Credit Risk Central
Does not have active registrations in the Insolvency Bulletin
How much does it cost you?
Because we want to have a relationship based on transparency and trust, we also want you to know what the costs are. It's normal to know them and know about them.
In order to collect quickly before the due date the money for the issued invoices, you pay up to a maximum of 2% of the value of the assigned invoice. Very important to know is that this cost covers the entire financing period.
The interest rate is variable and is established following the discussion and analysis with the BT representative
What documents do you need
Last two annual balance sheets together with related balance sheets and receipts
Last completed quarterly trial balance
Tax attestation certificate
Legal-constitutive approval regarding the contracting of the loan
I want credit
How do you get the loan?

Upload the company's paperwork and skip the first step.

Leave us your details and we will contact you.
Quick factoring calculator
Calculate the amount you can be financed with based on the bills you have to collect.