Open a 100% online account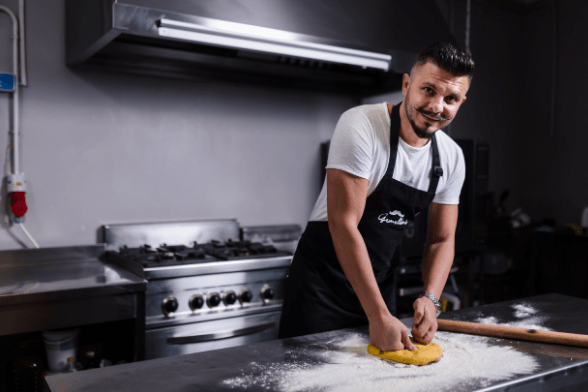 Business account 
In just a few minutes, you have an account with us. No company documents, only with an identity card. It's all 100% online, we do a video-call and that's it. Plus, you can start using it right away.
You can open an account online, only on working days, between 9:00 – 19:00
Current account package 
You open your account online and then you also choose your current account package: The First Year Free Account if you have a start-up, or one of the Unlimited packages, if you have a business with over 1 year of activity. 
If you are a new entrepreneur, we have your Free First Year Account for you. With everything you need at the beginning of the road: Visa Business Silver debit card, online banking, current account and not only that.
If your company has over 1 year of activity, you choose Unlimited, with unlimited transactions in RON and foreign currency and 4 package variants to choose from.
How do you open your account?
1
Personal data
We ask for your contact details and some information about the company you want to open your account for. You need to be a sole shareholder and your company needs to be eligible. Keep your ID card handy.
2
Video call
You will enter a video call with one of our colleagues. Make sure that you've turned on the camera and microphone beforehand.
3
Choose the product
Select the right current account package for your business: Free First Year Account, if you are Start-Up or Unlimited if your company has more than 1 year of activity. Just check the option.
4
Sign electronically
The signature is electronic and does not cost you anything. It'll be issued to you automatically on your enrollment flow, so you can use it to open your account online. 
What documents do you need?
It's simple. In order to open your business account online, you only need your identity card and to be the legal representative of the company.
If you're not eligible to open an online account, here's what documents you need when you come to the agency: 
➤ The company's instruments of incorporation
➤ Certificate of Registration with the Trade Register
➤ The certificate of ascertainment from the ONRC issued no later than 30 days before the submission to the bank of the documents for the opening of the account
➤ For non-residents, all the mentioned documents legalized and translated into Romanian language and a copy of the VAT registration number of the country of residence are required
Don't forget to make an appointment online beforehand.
You can open an account online, only on working days, between 9:00 – 19:00
You can open your account online if:
mYou are the sole shareholder and the legal representative of the company for which you want to open the account
mYou are a resident and you have an identity card issued in Romania
mYour company is an LLC, an SRL-D or PFA registered with the Trade Register
mYou don't already have a business account with BT
An associate of yours or an authorized representative by a notarized power of attorney cannot apply, and for certain areas of activity you may need to come to a BT unit.

Good to know
Online applications are processed monday to friday between 09:00 and 19:00. Those recorded after 19:00 are processed starting at 09:00 the next day. Those recorded over the weekend are processed on Monday, starting at 09:00.