Credits for photovoltaic panels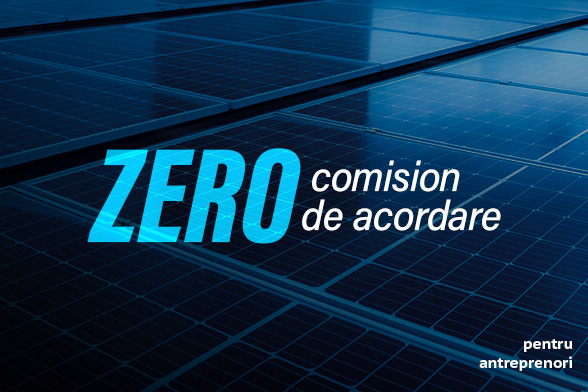 We support businesses that want to develop sustainably, producing green energy from renewable resources either for self-consumption or to support Romania's economy.
What advantages do you have
mLoan period of up to 10 years
mTake the worry out of paying your electricity bill
mWe help you with obtaining permits and installing billboards through our partners
mThe life span of current technology up to 25 years allows you to earn money, the investment pays off in 4-7 years
Investment cost versus benefits

What documents do you need?
The offer of a company that will install the system + the solution study for the location and consumption of the prosumer together with the PVGIS analysis
Last 2 completed annual financial statements together with related balance sheets and receipts
How do you get the loan?

Upload the company's paperwork and skip the first step.

Leave us your details and we will contact you.