FITBIT PAY
Add convenience to your BT Visa or Mastercard card.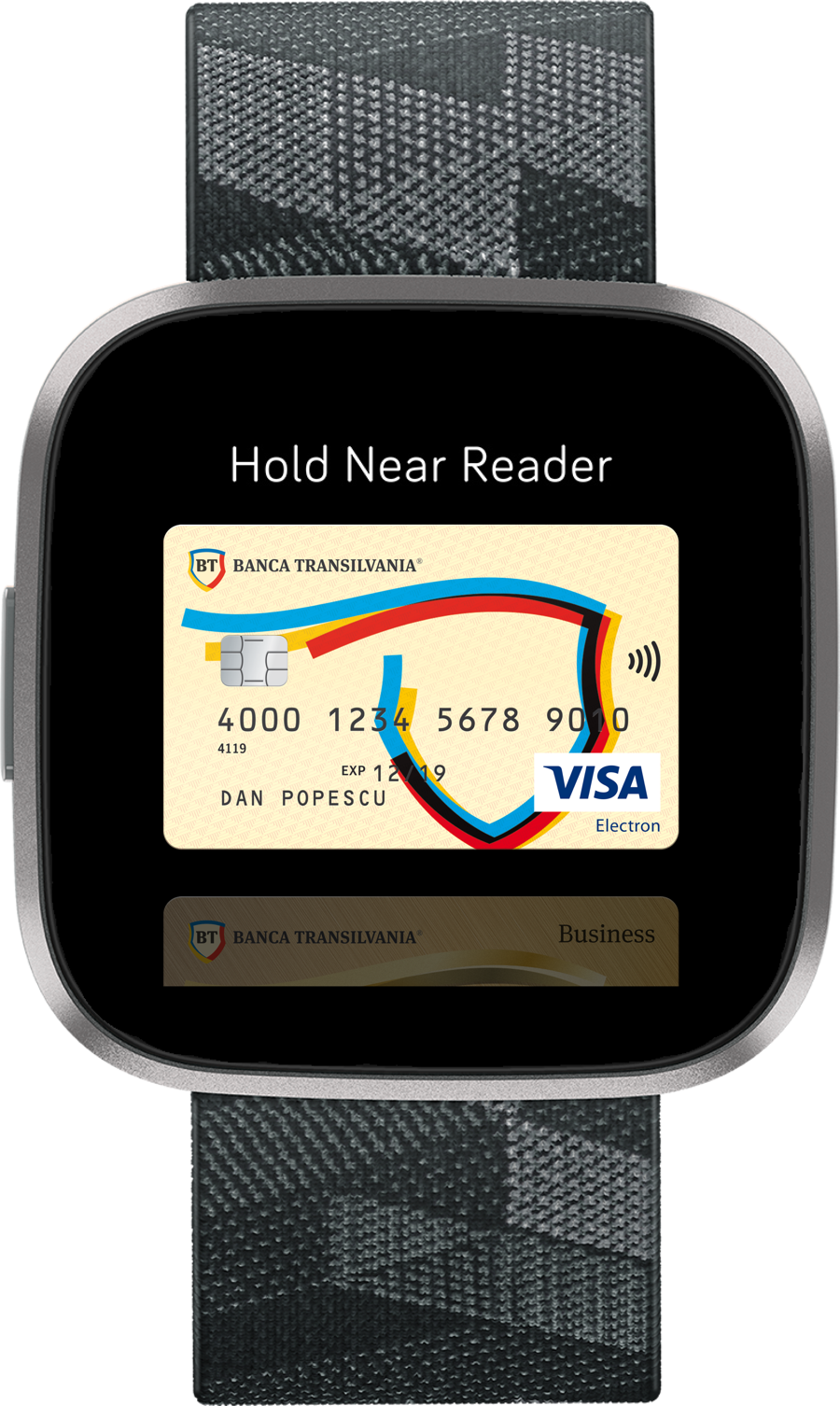 What you need to know
Do you want to buy yourself a water after you've been to the gym, gone out for a walk or are on your way to work and want a coffee? Keep it simple. Now you don't need anything else but what you already have with you - your Phthibit motion device.
By connecting your Visa or Mastercard card from BT to a fitbit® compatible device, you can make contactless purchases on the go at any contactless terminal.
What do I need to use Fitbit Pay?
A motion device compatible with Fitbit Pay. Here you can find the list of compatible devices.
A Visa or Mastercard card issued by BT in your name.
How do I pay with Fitbit Pay?
Hold down the button on your Fitbit device*
Bring the device closer to the contactless terminal.
You will feel a short vibration and you will see a tick on your device, which confirms the payment.
Every 24 hours or every time you put your device on your hand you will be asked to enter your PIN code on the Fitbit tracker or smartwatch.
I have everything I need. What do I do next?
With your Fitbit device nearby, select the image of your Fitbit tracker or watch.
Select the "Fitbit Wallet" option
Set a PIN for payments with your Fitbit device; by keeping the standard settings of the device, the PIN will be requested every time you put the device on your hand and it will remain logged in for 24 hours or until you take the clock off.
Enrolls the BT Visa or Mastercard card by adding its data (card number, expiration date, security code, name and surname).
Confirm the address and accept the Terms and Conditions of Use.
Call 0264 30 80 28 / *8028. Our colleagues at contact center will help you with activating the payment option through Fitbit Pay.
How much does it cost you
The best news is that it doesn't cost you anything. If you still do not have a Visa or Mastercard card from BT, you can ask for it online here.