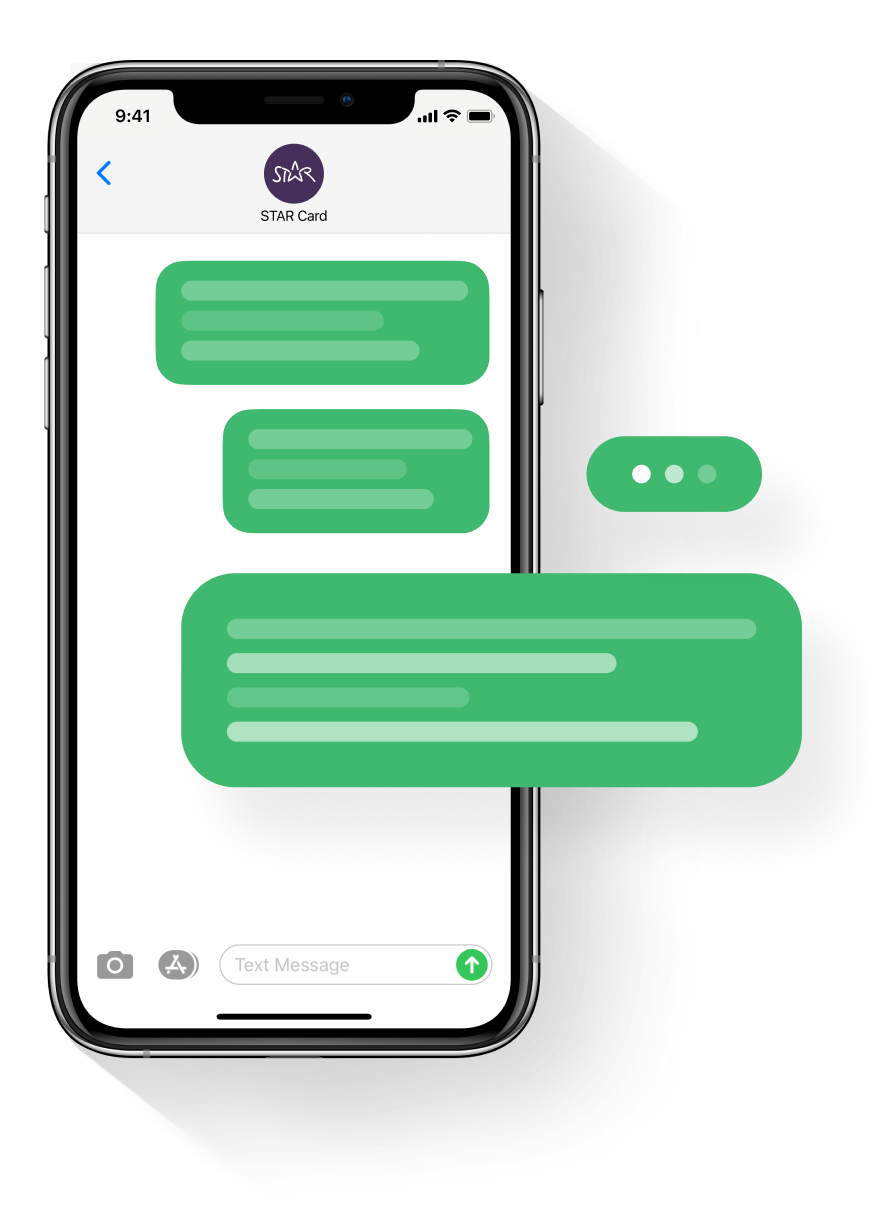 What is SMS Alert?
Simple: it constantly informs you via SMS about the status of your card transactions and about the money that enters your account.
When do you receive messages?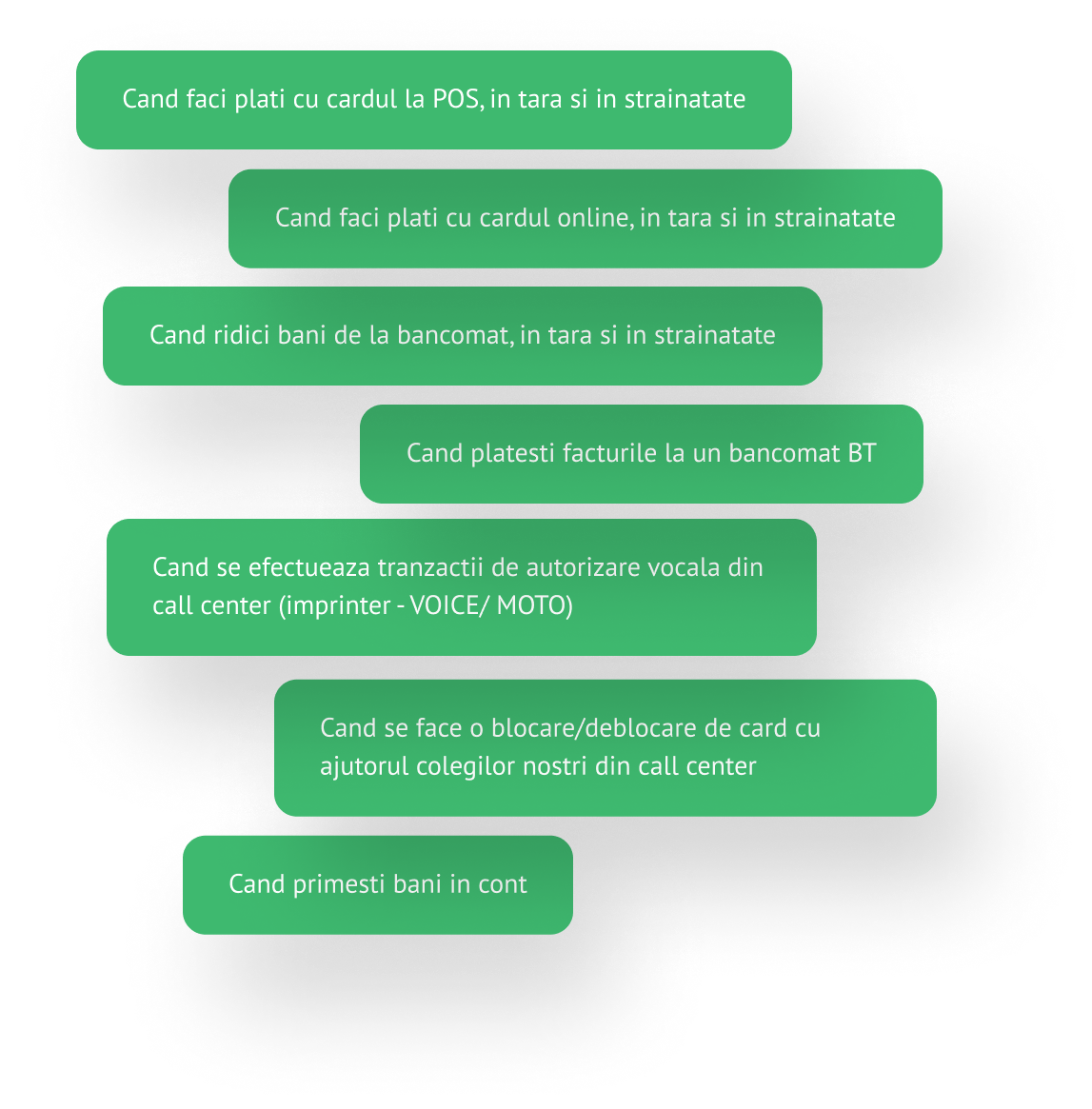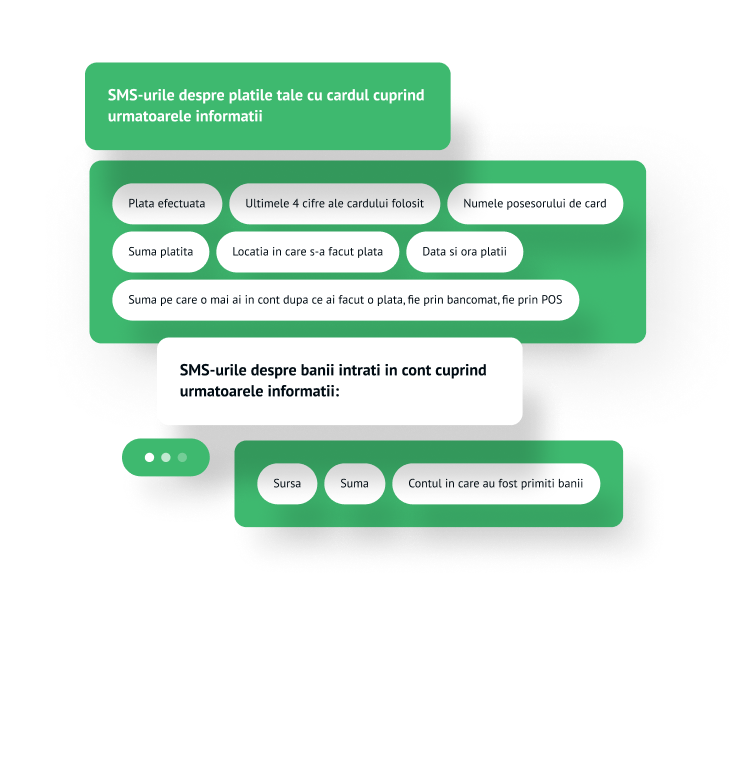 What do the messages contain?
What are the advantages of SMS Alert?
You always know how much money goes into your account
You know how much money you have after each payment made with the card
You always receive SMS at the time of the transaction, regardless of the time
You know for sure that the transaction was made
You can track the transactions made with all your BT cards, and the SMS you can receive on the same phone number
You have control over your transactions
How much does SMS Alert cost?
Subscription for cards in lei: 5 lei monthly / card
Subscription for cards in euro: 1 euro per month/card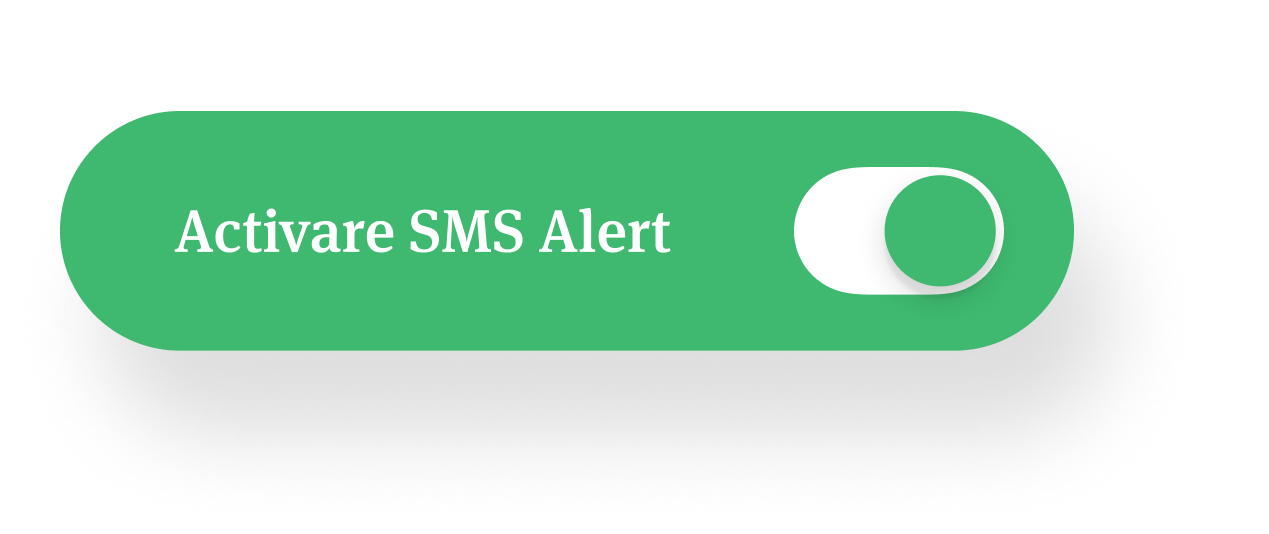 How do I enable SMS Alert?
1
Call the Cell Center:
After verifying your identity, one of our colleagues will help you activate it.
2
Come on in a BT drive:
Pay us a visit, and one of our colleagues will help you activate it.
3
Online via Neo BT
Cards -> Details -> Activate SMS Alert