Has your card expired or is due to expire in the current month?
See what options you have to receive it.
Digital card request steps
Your newly issued card will be prepared in its digital form in the BT Pay app, starting may 15th. What should you do?
2
Follow the steps to add the card.
Press the 'Add card' button and a confirmation SMS will be automatically sent to your phone number.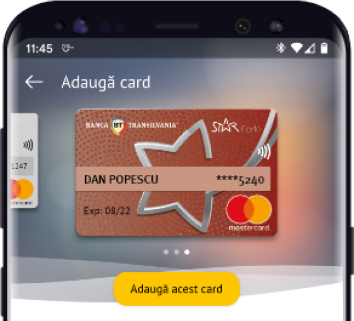 3
You enter the code you sent into the app.
And that's it, you have the new card. If you want to use it for internet payments, go to the card details button and follow the steps to see the card number and CVV code.