How we protect you
We know that unique login codes, limiting the number of failed authentication attempts, automatically disconnecting after a while of inactivity in an application, or multiple authentication when it comes to #bankingladistanță are not very pleasant. But we do it for the safety of your information and your money through investment, know-how, monitoring and risk management.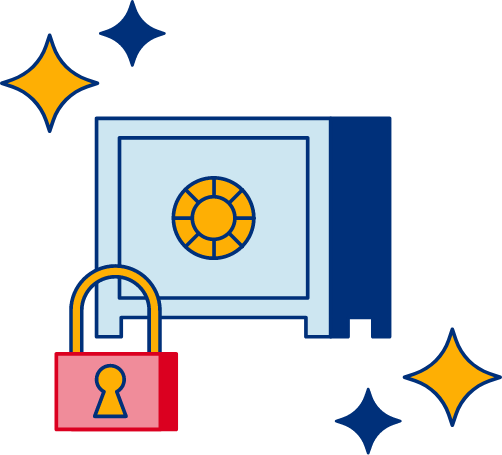 What we do about it
We adopt and implement modern technologies
app protection and verification of online and card transactions.
We are constantly launching solutions that ensure the verification of transactions:
SMS Alert, Lock/unlock card via BT Pay, biometric authentication, etc.
We have dedicated teams:
IT Security, Data protection, Fraud, Audit, etc.
We are part of financial education campaigns and online,
such as Online Safety, together with the Romanian Association of Banks.