BT Premieres in 2022
27 December 2022 Reading time 3:00 minutes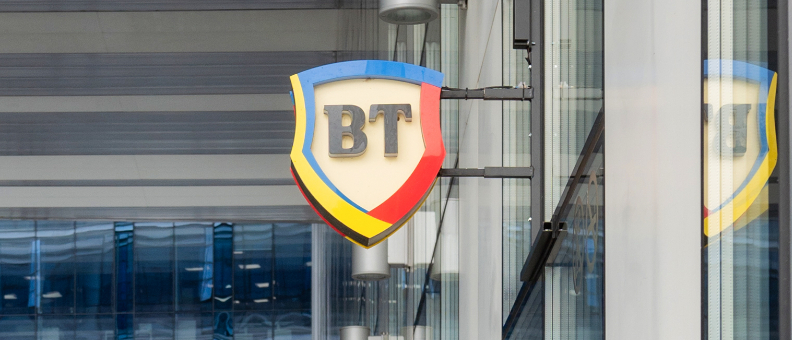 As every year, Banca Transilvania also marked several market premieres in 2022. The news was mainly related to customer service and the development of BT Financial Group.
Banca Transilvania's instant EUR cash collections, a market premiere (September)
BT launched the instant EUR cash collections, a free service whereby individuals and legal entities clients receive their money on the spot, through one of the banks in Europe that are part of the TIPS (TARGET instant payment settlement) system.
The service has made an impact right from the launch: from day one, almost 15% of the BT customers' EUR collections are instant. The bank is preparing to launch the instant EUR payments early next year. Read more here.
New experience in customer interaction with BT: Visual Call Center (August)
Banca Trasilvania and FICX (CallVU) have launched Visual Call Center, a new way for customers to interact with BT. People contacting the BT Call Center team by phone, have the option of accessing the Visual Call Center, an interactive menu through which they can select how to obtain the needed information: via self-service, chat, chatbot, the BT Visual Help app or by chatting with a BT consultant.
This new tool helps customers to make self-banking operations: 50% of the customers reaching our Call Centre, choose this option, compared to 37% at the beginning of the year. The bank reached 300,000 visual sessions per month. Details here.
Stup, the first physical and virtual space for entrepreneurs launched by a bank (July)
In order to support the entrepreneurial community other than through banking, Banca Transilvania opened the Stup. Basically, BT has created the necessary infrastructure to connect entrepreneurs with providers of services and products for setting up, running and managing a business. Stup is located at 206-218 Calea Șerban Vodă in Bucharest and also has a dedicate website, namely: www.btstup.ro.
From July to December 2022, 3,500 entrepreneurs visited Stup for consulting services, business solutions, events. And there are now 6,500 members in the Stup community. Details here.
Idea::Bank, the first 100% online bank in Romania (June)
With the completion of the integration of Idea::Bank into the BT Group and the announcement of the new CEO and top management team, Banca Transilvania announced its plans for Idea::Bank: it will be the first 100% digital bank -made in Romania, targeting customers with an appetite for remote banking. Idea::Bank is now in the organizational reshaping stage.
News about Idea::Bank - such as the business model based on digital transformation or the rebranding - will be announced in 2023. Details here.
Romania's first blue IFC funding: €100 million for BT (June)
Banca Transilvania received EUR 100 million from IFC, representing the first financing in Central and Eastern Europe in the blue loans category. Details here.
Code Crafters, Banca Transilvania's technology company (March)
Banca Transilvania has, as of this year, its own technology company,Code Crafters, which helps increase its own IT solutions development capacity. The company started operations in April this year, with a team made up of people with solid experience in both technology and outsourcing companies and in banking. Code Crafters' structure is similar to those of companies in the industry, centered around small, autonomous teams, passionate about technology and innovation. Read more here.
As always, the premieres are about courage, first steps, partners, and team.
Press contact
A little more
I just sent an email to you. Confirm your subscription by clicking on the link in the email.