MTPL insurance can be purchased through BT Pay in minutes
15 February 2023 Reading time 2:00 minutes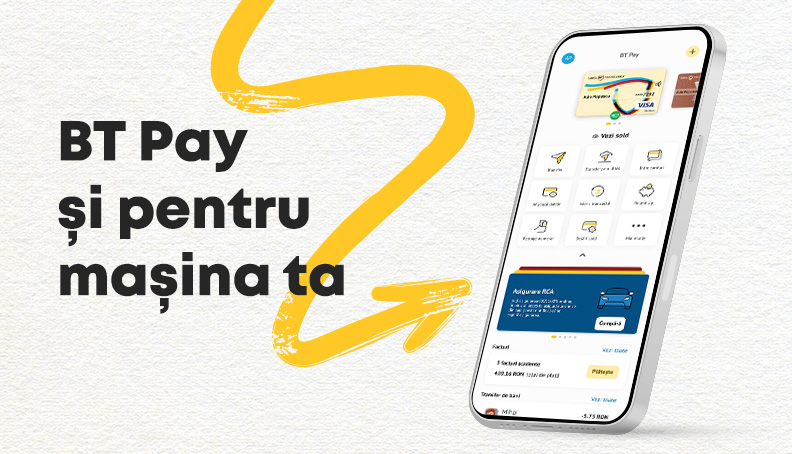 People using BT Pay can now purchase their MTPL insurance policy via the app. All the steps to follow are online, after which customers receive the policy instantly by email.
Details of the new BT Pay option:
It is intended for individuals who own cars.
Customers can choose from a range of insurers in the app and will have all policies purchased through BT Pay available to them.
The documents required to purchase the policy - the car registration document and the owner's ID card - can also be scanned and sent via the app.
Customers are informed by email and BT Pay about the expiry of the insurance policy 30 and 7 days in advance respectively.
Individuals can opt for direct settlement, in which case, if they are the injured party, they will be compensated by their own insurer.
Recently, Banca Transilvania announced three new options in BT Pay, Credit Enhancement on the card, Savings with Round-Up, Adding BT current accounts, regardless of currency, as well as the launch of the first virtual card with animated design in Europe. BT Pay can be downloaded for free from Google Play, App Store or Huawei App Gallery.
Press contact
A little more
I just sent an email to you. Confirm your subscription by clicking on the link in the email.