Bogdan Pleșuvescu, Deputy General Counsel, BT: "It is very nice to get feedback from customers who have been reintegrated into the economy"
16 May 2023 Reading time 5:00 minutes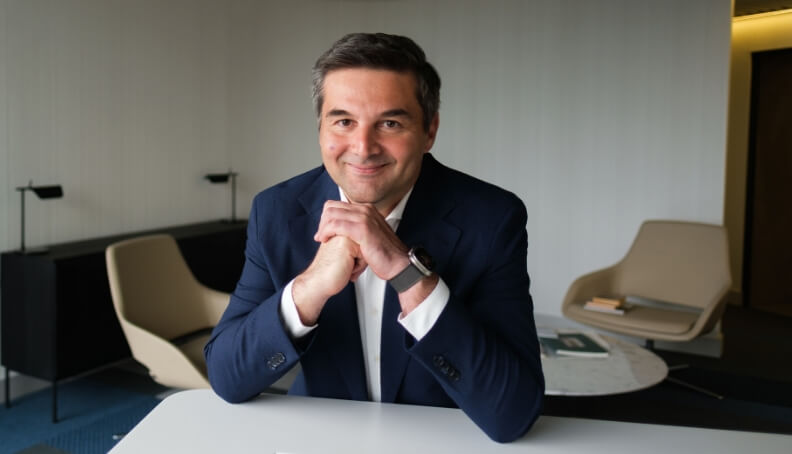 Statements made by Bogdan Pleșuvescu, Deputy General Counsel, BT, at the debate Restructuring - a measure to prevent insolvency, organized by Financial Intelligence, in March this year, in Bucharest.
Restructuring mechanisms - access to improved restructuring frameworks and early warning tools:
When a client is in financial difficulty, several forces are at work - shareholders, employees, suppliers, customers, ANAF, banks, consultants. At that point, it must be made clear what the real intention of all these forces is - either to save the company and put it back on the economic track, or to recover debts as a priority.
If everyone wants to get their money back quickly and if possible before other creditors, then in my view there is 0% chance that this client will ever be returned to the economic circuit, be reintegrated and bring back contributions to the state, pay salaries and ensure a normal flow in the economic circuit.
We rely on this balancing of forces to take place through a trusted third party for all participating parties. Turnaround specialists, consultants, insolvency practitioners are those third parties who have to ensure the balance of power in a procedure and make sure that the client is returned to the economic circuit as quickly as possible and reintegrated through restructuring measures.
From our perspective, as funders, we have access to data sometimes much too late. Our people in the specialist departments within BT could assist companies in difficulty if they knew earlier that there were problems.
Customised solutions for companies:
We have to go through the three phases - of experience, of experimenting with different restructuring solutions and of expertise, where we can apply the expertise we have acquired in a very orderly way. Unfortunately, at the moment, we cannot scale the expertise we have and can only apply tailor-made solutions. And these tailor-made solutions only work for large companies. In small companies, for example, in those that are now at the FNGCIMM, which are large volumes, we have no way of applying tailor-made restructuring solutions. We should go for standardised solutions that go much more smoothly and have less bureaucracy.
It's a great professional and personal experience when you have success stories and the danger is not to get drunk on that success and live from past experiences. It's really nice to get feedback from clients who have been rescued, restructured, put back into the economic mainstream and to see that in the long run a relationship has been created.
The nice thing is that when you manage to complete a restructuring process, customers don't want to go commercial, they want to stay with us because they say: Who's checking me out now? My accountant doesn't know, my accountant knows accounting, he doesn't know financials, he doesn't know analysis. With you it's free.
Customers feel in a comfortable zone, where they have been saved, and can scale their business too.
One problem in the profile departments of banks is that we can't specialise in a particular industry. When you have a client in difficulty, you have to know their competition, their environment, the area they operate in, and make comparisons to see what the standard is. We only have specialists who do financial analysis and specialists who deal in the area of balance sheet restructuring, financial restructuring of those companies, in such a way as to allow the company to restructure its balance sheet.
We still face the problem of moving from underperforming to viable performer when we have 12 months where we give it a trial period and then 24 months cure period. And all these periods that we have just defined mean very high provisions that banks allocate, capital requirements that impact the bank's financial statements and that's where the reluctance of lending institutions to come in with funding to customers other than those in the portfolio comes in.
At BT, we try to come up with crisis finance for customers in our portfolios to help them get through difficult times. As our bank is the largest SME financier in Romania, we have quite a few success stories in this respect.
Press contact
Other articles
A little more
I just sent an email to you. Confirm your subscription by clicking on the link in the email.