Oana Ilaș named one of the 100 most powerful women in business
05 April 2023 Reading time 2:00 minutes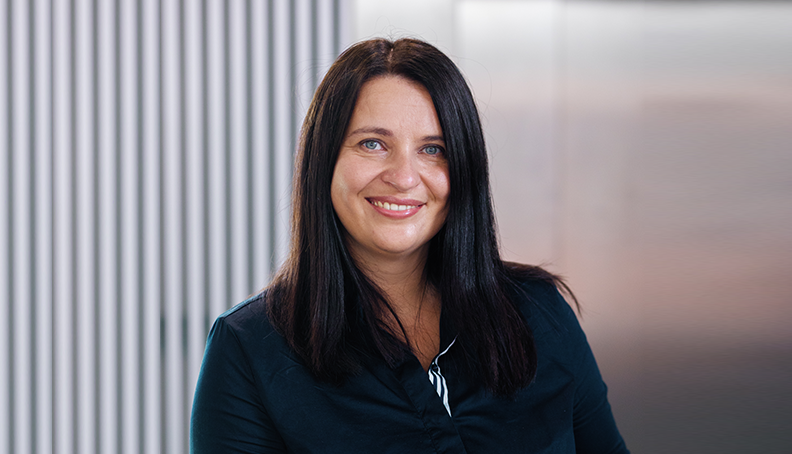 Oana Ilaș, Deputy General Manager Retail Banking at Banca Transilvania, is listed in the Business Magazin's ranking of the 100 most powerful women in business 2023.
He made these statements to the publication:
What does freedom mean?
The opportunity to choose what they do and what they invest their energy, time and confidence in.
What motivates you to evolve?
The belief that tomorrow they can do something better than today and that the future belongs to those who are continually learning, bringing inspiration and positive impact to the lives of others.
What would you say is your most important achievement as a leader?
It's my team, from whom I get my energy and inspiration every day. Through skills, complementarity, collegiality and human banking, what my teammates do every day has a direct impact on 3.5 million customers.
Oana Ilaș is the youngest member of the top management of Banca Transilvania, and will be Deputy General Manager Retail Banking from October 2022.
He coordinates the BT business line with the most customers, over 3.5 million. Last year and the first part of this year meant over 2,000 new individual customers/day for the bank. The complementarity of the card issuing and acceptance solutions have taken the bank to the position of market leader, a place sustained by an agile digital transformation journey with many firsts over the years. Also, thanks to the online banking solutions launched by the bank, more than 70% of customers are digitized and BT Pay has become the banking application with the largest number of users in Romania, 2.5 million.
His career at Banca Transilvania started in 2002, as a customer advisor at BT Cluj branch. In 2004, he made the move to cards and retail banking in the bank's headquarters, after which he became coordinating director of retail banking and then executive director of retail product development and management.
Oana Ilaș graduated from Babeș-Bolyai University (Cluj-Napoca), majoring in Marketing, an Executive MBA from Sheffield University (UK) and attended a number of specialized courses.
In 2019, he was one of the 100 Top Young Managers, a ranking conducted by Business Magazin.
Press contact
Other articles
A little more
I just sent an email to you. Confirm your subscription by clicking on the link in the email.