BT Leasing and Țiriac Leasing have become one company
30 January 2023 Reading time 2:00 minutes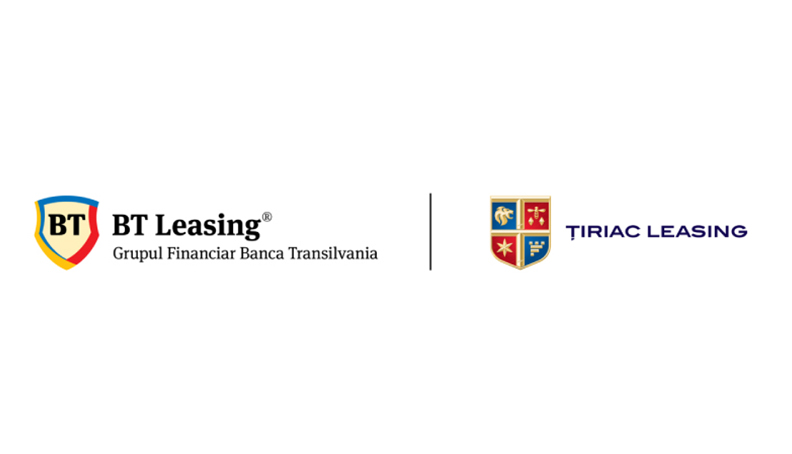 BT Leasing and Țiriac Leasing, leading players in the Romanian leasing market, have merged to become a single company, BT Leasing.
As a result of the merger, BT Leasing reaches 25,000 customers, 500 million EUR in its portfolio, over 2.8 billion RON in assets and almost 250 employees, will have a presence in 11 showrooms spread throughout the country and is thus taking a strategic step into the automotive market.
BT Leasing is a Romanian brand, with over 20 years of activity on the market, which targets private companies, multinationals, public sector institutions, individuals and certified individuals (PFAs).
Banca Transilvania Group is gaining momentum in the automotive market by growing and diversifying its customer base, expanding its alternative financing offer and the complementary expertise of its two leasing teams. We aim to be the preferred leasing solution for the automotive market, and our leading services for businesses and entrepreneurs will be our growth engine. We welcome Țiriac Leasing customers to the BT Group, declares Ӧmer Tetik, CEO, Banca Transilvania.
Țiriac Leasing customers, who have become BTL customers, can find details on the BT Leasing website about the conditions of the contracts, use of cars, payment of invoices, insurance, etc.
Țiriac Leasing is the third leasing business acquired by Banca Transilvania, after Idea::Leasing (2021) and ERB Leasing (2018).
Press contact
A little more
I just sent an email to you. Confirm your subscription by clicking on the link in the email.